https://www.vice.com/en_us/article/43kx4n/being-a-lesbian-doesnt-make-me-your-work-wife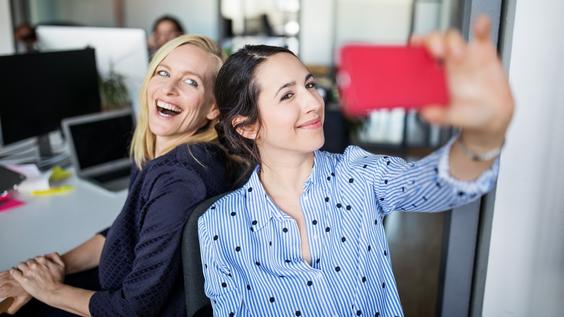 Being a Lesbian Doesn't Make Me Your Work Wife – VICEPlease stop saying we'd make a cute couple, Karen.www.vice.comShareEmoji
Onno Singularity15 hours ago
Good read!1 Reply
nina tryggvason – Ownera few seconds ago
yeah those at work recreations of family structures…. little wonder people grind out work issues at home and home issues at work

being afraid of women is a choice. sexuality is not.
https://www.cnn.com/2019/09/13/politics/mike-pence-gay-rights-1990s/index.html
Mike Pence argued homosexuality was 'a choice' or 'learned behavior' during 1990s fight against LGBT rights ordinance – CNNPoliticsVice President Mike Pence once argued that homosexuality was a choice during his fight in the early 1990s against local efforts in Indiana to ban discrimination based on sexual orientation.www.cnn.comShare (1)Emoji
Onno Singularityan hour ago
His brain is running a 16bit medieval legacy kernel, basically he is deprecated and modern hardware will not accept such an unreliable OS with security flaws… 3 Replies
nina tryggvason – Owner5 minutes ago
yeah. that scared of women and hatred of queers is kinda a give away, eh
Onno Singularitya minute ago
AmygdalaOS
nina tryggvason – Ownera few seconds ago
so… on the USA Democrat Side. Joe Biden really needs to retire to private life after he revealed his slave legacy attitude…
Religion does crime against humanity. This is religion in Russia and Chechnya at work. Russia denies it, and Chechnya denies it.
https://en.m.wikipedia.org/wiki/Anti-gay_purges_in_Chechnya
Anti-gay purges in Chechnya – Wikipediaen.m.wikipedia.org
Your Conscience3 days ago
A knot in a tree turns you on Uncle Pervy.4 Replies
nina tryggvason3 days ago
genocide is worse to do.
nina tryggvason3 days ago
#LestWeForget i am tired of being told I need to support the rights of people with the view that I should be genocided while they do not get they are part of the genocide problem. #LestWeForget