the truth about what conservatives are doing is not a ruse.
Chris Selley: Conversion therapy controversy leaves Scheer target of classic Liberal ruse | National PostIf it's self-evident to you that such treatments ought to be banned, you should be far angrier at Justin Trudeau than at Andrew Scheer
Charles Adler is right about what he tweeted. Sheer is an imbecile and Ford is the biggest bigot after dumbass Donald Trump aka bigotry in action. That's why I don't trust politicians. They use all manner of filth to push their false agendas so they can be elected to have power and money. They don't give a crap about anyone but their own egotistical selves.
Scheer is doing a modified version of what VP Pence does – looking confused when asked reasonable questions and Scheer tends to look bemused and smug – he totally misuses dimples and I refer to him as Evil Chipmunk. and Stephen Harper seems to think Scheer is just holding the spot until he wants it back
Posted on March 6, 20101
The salary of a Public Service employee, whether they are federal, provincial or municipal, is not a gift from you to us.
We work for our salary the same as anyone else. We pay taxes and are consumers, same as you. And, we pay into benefit and pension plans – like some other people do. Continue reading →
see also
this from a church that argued at the supreme court that residential schools were not their fault because the government failed to tell them to not hire pedophile serial killers….
https://winnipeg.ctvnews.ca/we-re-not-welcome-winnipeg-couple-feels-rejected-after-anglican-church-of-canada-says-no-to-same-sex-marriage-1.4508650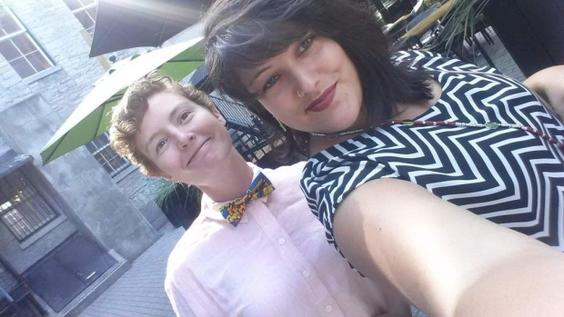 'We're not welcome': Winnipeg couple feels rejected after Anglican Church of Canada says no to same-sex marriage | CTV NewsWhen Kaitlyn Duthie-Kannikkatt and her partner Maureen Hanlon got engaged, they decided they wanted to be married by their priest at Winnipeg's St. Matthew's Anglican Church.winnipeg.ctvnews.ca
Alex Bluean hour ago
That's so sad. No wonder why I can't stand dogmatic fundamentalist creed driving religions.
without dogma, it is merely spirituality – all the perks and none of the responsibilities of religion.
this is the one that gets me the most, no better than islam and christian that it spawned and learned nothing from the 1940s apparently – #LestWeForget — @Alex Blue
https://www.jpost.com/Israel-Elections/New-right-wing-religious-party-formed-to-fight-LGBT-rights-595756
New right wing religious party formed to fight LGBT rights – Israel Elections – Jerusalem Posthttp://www.jpost.com
there is no right to discriminate and we can't fight what is not allowed to be named or questioned.
https://www.rt.com/uk/464269-birmingham-protest-lgbt-lessons/
'Fight discrimination but don't infringe on parents' beliefs,' anti-LGBT lessons protester tells RT — RT UK NewsUK schools that teach LGBT lessons are neglecting the religious beliefs of parents, a protest activist told RT. Britain's anti-extremism body has criticized the government for being "too slow" to quell outrage over the issue.
http://www.rt.com
Posted on October 22, 20111
When I consider the problems in the relationship between management and employees , I have to wonder, with all the books, seminars, workshops, studies and best management practices – there is nothing in the west that compares to the east …