The first one
the second made of scraps
the third, why'd they make that?
nina tryggvason – OwnerLGBTQ210 hours ago
this is the one that gets me the most, no better than islam and christian that it spawned and learned nothing from the 1940s apparently – #LestWeForget — @Alex Blue
https://www.jpost.com/Israel-Elections/New-right-wing-religious-party-formed-to-fight-LGBT-rights-595756
New right wing religious party formed to fight LGBT rights – Israel Elections – Jerusalem Posthttp://www.jpost.comShareEmoji
Alex Blue10 hours ago
Oi Vey you're so right.1 Reply
nina tryggvason – Ownera few seconds ago
The Abrahamic Trilogy will end the planet. eh
LGBTQ219 hours ago
@Alex Blue the truth about what conservatives are doing is not a ruse.
Chris Selley: Conversion therapy controversy leaves Scheer target of classic Liberal ruse | National PostIf it's self-evident to you that such treatments ought to be banned, you should be far angrier at Justin Trudeau than at Andrew Scheernationalpost.comShareEmoji
Alex Blue11 hours ago
Charles Adler is right about what he tweeted. Sheer is an imbecile and Ford is the biggest bigot after dumbass Donald Trump aka bigotry in action. That's why I don't trust politicians. They use all manner of filth to push their false agendas so they can be elected to have power and money. They don't give a crap about anyone but their own egotistical selves.1 Reply
nina tryggvason – Owner11 hours ago
Scheer is doing a modified version of what VP Pence does – looking confused when asked reasonable questions and Scheer tends to look bemused and smug – he totally misuses dimples and I refer to him as Evil Chipmunk. and Stephen Harper seems to think Scheer is just holding the spot until he wants it back
LGBTQ219 hours ago
@Alex Blue this from a church that argued at the supreme court that residential schools were not their fault because the government failed to tell them to not hire pedophile serial killers….
https://winnipeg.ctvnews.ca/we-re-not-welcome-winnipeg-couple-feels-rejected-after-anglican-church-of-canada-says-no-to-same-sex-marriage-1.4508650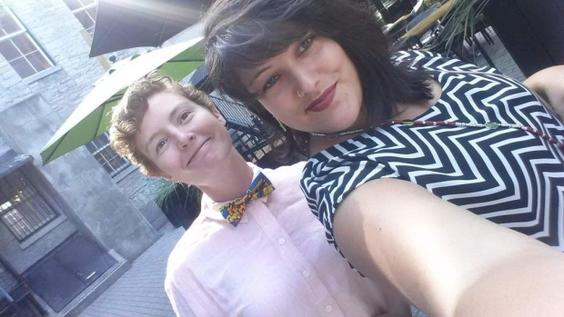 'We're not welcome': Winnipeg couple feels rejected after Anglican Church of Canada says no to same-sex marriage | CTV NewsWhen Kaitlyn Duthie-Kannikkatt and her partner Maureen Hanlon got engaged, they decided they wanted to be married by their priest at Winnipeg's St. Matthew's Anglican Church.winnipeg.ctvnews.caShareEmoji
Alex Blue12 hours ago
That's so sad. No wonder why I can't stand dogmatic fundamentalist creed driving religions.
2 Replies

nina tryggvason – Owner11 hours ago
without dogma, it is merely spirituality – all the perks and none of the responsibilities of religion.
funny how christians do not live naked in the woods without possessions and instead go to megachurch malls…..
https://ntrygg.wordpress.com/2011/10/22/does-the-west-envy-the-east/Does the West Envy the East? | Nina's GardenWhen I consider the problems in the relationship between management and employees , I have to wonder, with all the books, seminars, workshops, studies and best management practices – there is nothi…ntrygg.wordpress.com
Muslim Link-Jun. 27, 2019In many parts of Canada, there are still relatively few Muslim families. … Because I understand Islam, I am not likely to fall for Islamophobic …
CBC.ca-Jun. 18, 2019… "goat herder cultures" during a discussion about Islam's compatibility with Canadian democracy when he was a law student at the University …
CBC.ca-Jun. 25, 2019He hopes the legal challenge to the law launched last week, which argues Quebec can't bypass Canadians' right to religious freedom, will be …
Court hears challenge over conflict of fall federal election date and Jewish high holiday | National PostOn Shemini Atzeret, orthodox Jews forbidden from doing pretty much anything a busy candidate or engaged voter would want to do on election daynationalpost.com
the cost of no sexual education or access to safer sex means…
Blame the conservatives who are against education and sex….
nina tryggvasonEmergency Preparedness5 minutes ago
https://edmontonjournal.com/news/local-news/infectious-syphilis-outbreak-declared-in-albertaWorst rate since 1948: Syphilis outbreak declared in Alberta | Edmonton JournalWith syphilis rates at their highest in Alberta since 1948, the province's chief medical officer of health declared an outbreak Tuesday and pledged to address the alarming spike in sexually transmitted infections.edmontonjournal.com