May 7 – Old Timey History
May 7, 1718…The French Mississippi Company, directed by Jean-Baptiste Le Moyne de Bienville, founded the city of New Orleans. It was named for the Regent of the Kingdom of France, Philippe d'Orléans.
May 7, 1763…Odawa Indian Chief Pontiac and 300 followers attempted to take Fort Detroit by surprise. After his plan failed, Pontiac laid siege to the fort two days later, and was eventually joined by more than 900 warriors from a half-dozen tribes in the struggle against the British military occupation of the Great Lakes region.
May 7, 1789…The first U.S. Presidential Inaugural Ball was held in New York City. Each woman in attendance received a portrait of George Washington as a gift.
May 7, 1915…On its return trip from New York to Liverpool, the British ocean liner Lusitania was torpedoed by a German U-boat off the coast of Ireland and 1,198 lives were lost. The Lusitania was carrying a cargo of ammunition from the U.S. to Great Britain. This was Germany's justification for the attack even though the ship was also carrying more than 2,000 civilian men, women and children.
The Boomer Generation I was there History:
May 7, 1940…Winston Churchill became British Prime Minister, an office he held through 1945. He returned to 10 Downing Street in 1951 for a second term as PM that lasted until 1955.
May 7, 1945…U.S. General Dwight D. Eisenhower met German Field Marshal Jodl in a schoolhouse in Rheims, France to accept Germany's unconditional surrender in World War II, which was signed at 2:41 a.m. Soviet leader Josef Stalin refused to recognize the document, however, and another one had to be drawn up and signed in Berlin which stipulated that all hostilities would cease at 12:01 a.m. on May 9.
May 7, 1967…Soviet youths openly defied police and danced the Twist in Moscow's Red Square during May Day celebrations.
May 7, 1975…U.S. President Gerald Ford declared an end to the Vietnam War era.
The Generation X and Y: I was There History
May 7, 1984…A $180 million out-of-court settlement was announced in a class-action suit brought by Vietnam veterans who claimed they had suffered injury from exposure to the defoliant Agent Orange.
May 7, 1992…The NASA Space Shuttle Endeavour embarked on its first mission, which was to capture and re-deploy the stranded INTELSAT VI communications satellite.
May 7, 1995…Jacques Chirac won the French presidential election. He served as France's president until 2007.
May 7, 1997…The U.S. government issued a report stating Switzerland provided Nazi Germany with credit and equipment during World War II, and that Germany exchanged for gold what it had stolen or plundered.
Post-9/11 and The Millenial World: Living Memory
May 7, 2000…Vladimir Putin was inaugurated as Russia's president.
May 7, 2012…Vladimir Putin was sworn in for his third, six-year term as President of Russia, while thousands of helmeted riot police prevented demonstrators from protesting his return to office.
Vladimir Vladimirovich Putin is the current President of the Russian Federation, holding the office since 7 May 2012. He was Prime Minister from 1999 to 2000, President from 2000 to 2008, and again Prime Minister from 2008 to 2012.
Canada was first to PM a Generation X
Holland's Trudeau? Jesse Klaver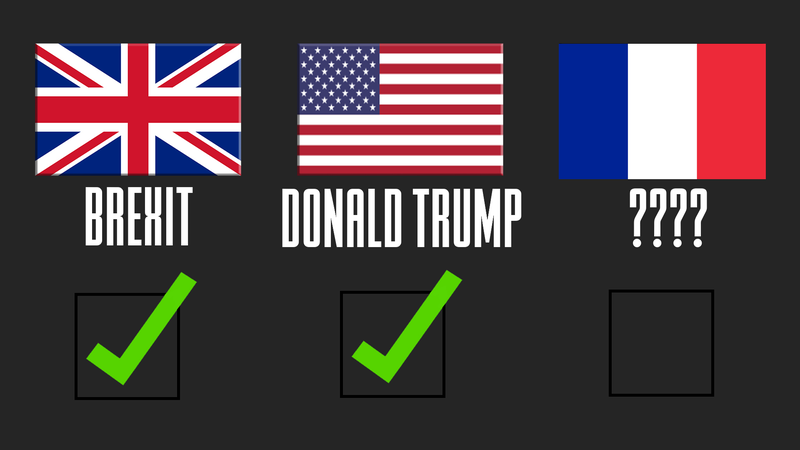 With polls now closed across the country, centrist Emmanuel Macron has been elected French President with an estimated 65.5% of the vote, with his rival, far-right Marine Le Pen, taking 34.5%."
Live: Emmanuel Macron elected French president with 65.5% of the vote – France 24
Emmanuel Macron, the front-runner in Sunday's French presidential election, has a 24-year age gap with his wife, who is older. That fact — a candidate young enough to be his wife's son, rather than old enough to be her father — is a little social "revenge" that delights many French women.
What do French women see in Macron's marriage to a woman 24 years his senior? 'Revenge' | Toronto Star
2017: Earth Energy security in technology have nations:
Iceland has drilled down to magma for geo-thermal, and America is gonna coal.
Atheist Ireland welcomes the Irish police investigation into Stephen Fry for blasphemy. It highlights a law that is silly, silencing, and dangerous.
On 1 January 2010, the day the new Irish blasphemy law became operational, Atheist Ireland published a list of 25 blasphemous quotes in order to challenge the law. Today, in solidarity with Stephen Fry, we are republishing those 25 blasphemous quotes, and adding in the quotation that has caused the Irish police to investigate Stephen Fry.
If we are prosecuted, we will challenge the constitutionality of the blasphemy law. If we are not prosecuted, it will again highlight the absurdity of this law, which should be repealed immediately. We again call on the Irish Government to honour its commitment to hold a referendum to remove the ban on blasphemy from our Constitution.
Here are the 25 blasphemous quotes that we first published on 1 January 2010, along with the quotation that has caused the Irish police to investigate Stephen Fry."
#Blasphemy #Ireland #blasphemylaws #censorship
via +Vic LeFaber & +Gary McGuigan
Atheist Ireland republishes 25 blasphemous quotes in solidarity with Stephen Fry