Iconic movies eventually get remade, sometimes thinly disguised
or flipped and directly lifted
Camp is something that really just happens and this really feels like heterosexuals getting it wrong… like wiggas, eh?
Cult Classics are very specific renderings and are timeless yet rooted in both at the same time.
Now, I have seen the Rocky Horror Picture Show more than any other movie.
I've seen it in 35 mm and 16 mm, in public and private screenings and spanning VHS, DVD to Blu Ray and LPs to CDs… 10 and 5 anniversary box sets.
In the days before Big Screen TVs were common in houses, I rented one for a weekend to have a RHPS party and it was about 6 months before I was finally finished finding rice everywhere.. behind bookcases…
In various movie theatres – Vancouver, New Westminster, I have played Eddie and Dr Scott and once, in a special showing, Rocky – but just for the toucha scene – which almost did in the heterosexual guys in the movie theatre's audience.
My hetero roommate discovered that playing Frank N Furter was the best way to get girl's phone numbers.
I remember going with him to buy the lingerie. He walked in and there were no customers in the store – just the woman clerk, unused to having male shoppers. Then she saw me.
He annouced, "I've got $50o to spend on lingerie."
The clerk looked me up and down with a look to say "yeah right, good luck".
I strolled over to the reddest smallest thing and gushed "James, you'll look fabulous in this."
A fat butch in flannel doing her best twinkie and the clerk, not knowing her stereotypes, turned redder than the silk and lace dangling off the hangar.
James, suddenly turned colours, including white and gasped out that it was for a costume, for Rocky Horror picture show.
Normalization restored in an upscale hetero-fuckerware store, it was for the man and not the fat woman. seriously eh?
I have been in a professional theatre cultural centre audience and watched a cast perform the Rocky Horror Show and was leading the audience participation in competition with The Narrator character cast on stage.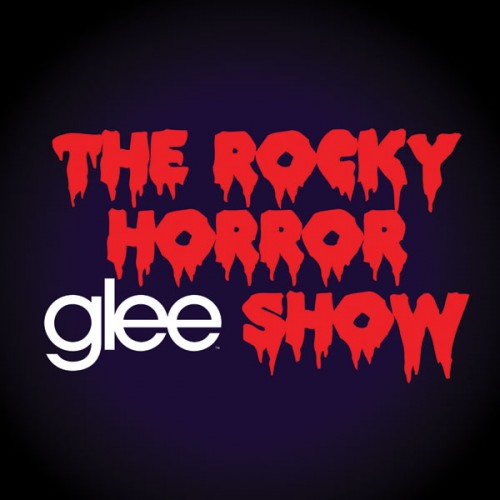 The Glee TV Show's Rocky Horror Episode … was one of the last ones that I remember watching of Glee… and now there's a reboot
and I just can't watch it.