Former Alberta premier Jim Prentice was among the four people killed in a small-plane …
The flight path of Prentice's Cessna Citation and the location where the plane disappeared from radar. Image via Flightradar24.com
Updated
Retired RCMP officer identified as pilot in crash that killed former Alberta premier Jim Prentice: A statement released on behalf of the family of Jim Kruk on Saturday said the 62-year-old resident of Airdrie had been a pilot since 1976, and pursued aviation further in 2007 after a full career with the Mounties
Retired Mountie, businessman and optometrist identified as other victims incrash outside Kelowna, B.C. … Former Alberta premier Jim Prentice died in a plane crash on …
The Conservatives, not really progressive, pro-business but anti-science, are now scrambling Federally and Provincially.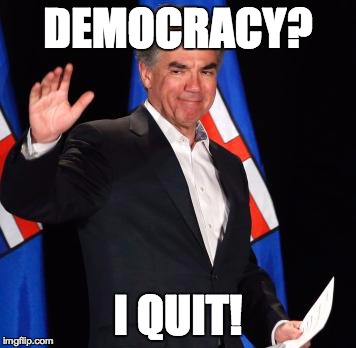 'I said horde': Tory MP denies calling female politician a 'whore' Saskatchewan Conservative MP Tom Lukiwski has denied that he referred to a female politician as a "whore" — and interim party leader Rona Ambrose says she accepts his explanation. …Continue reading →
who is she reminding me of? Pop Up Culture References Quiz
a.} MadTV Dixie Wetsworth
b} MadTV Vancome Lady
c} MadTV Darlene McBride
In the Media News:
As prime minister, Justin Trudeau's travel and living expense bill is paid for out of the budget.
Oct 14, 2015 – Conservative Health Minister Rona Ambrose billed only $649 for her trip to Vancouver in 2015, and Natural Resources Minister Greg Rickford …
Email:rona.ambrose@parl.gc.ca. Web Site:ronaambrose.com. Preferred Language:English. Seat in the House. Hill Office House of Commons Ottawa, Ontario …
reality, it goes on. legacy, eh.